Year2021
Area1,121 m2 + 52.6 m2 (cold space)
ClientDesign Studio Puisto Architects
ResponsibilitiesConcept, design, funding model
Rokua Suites is a classy aparthotel to be constructed in the milieu of Rokua Health & Spa Hotel in Rokua, Finland, in 2021. Rokua Suites is a perfect mix of warm and cosy holiday house and stunningly finished, high-quality hotel.
Rokua Suites meets many different kinds of accommodation needs, from couples' romantic getaways to corporate retreats. Diverse and functional spaces guarantee a stunning accommodation setting.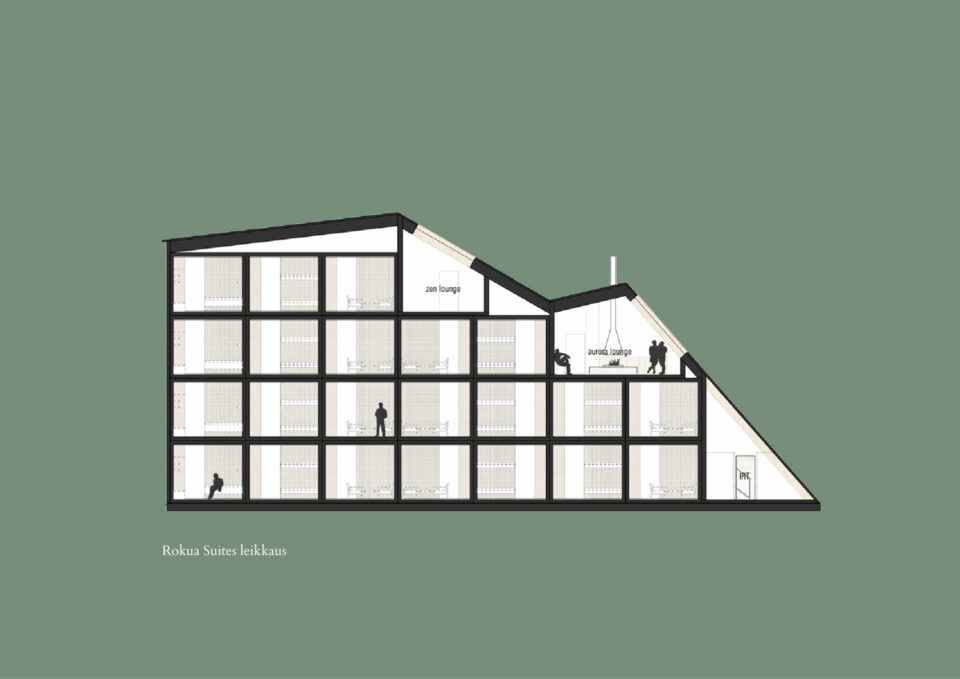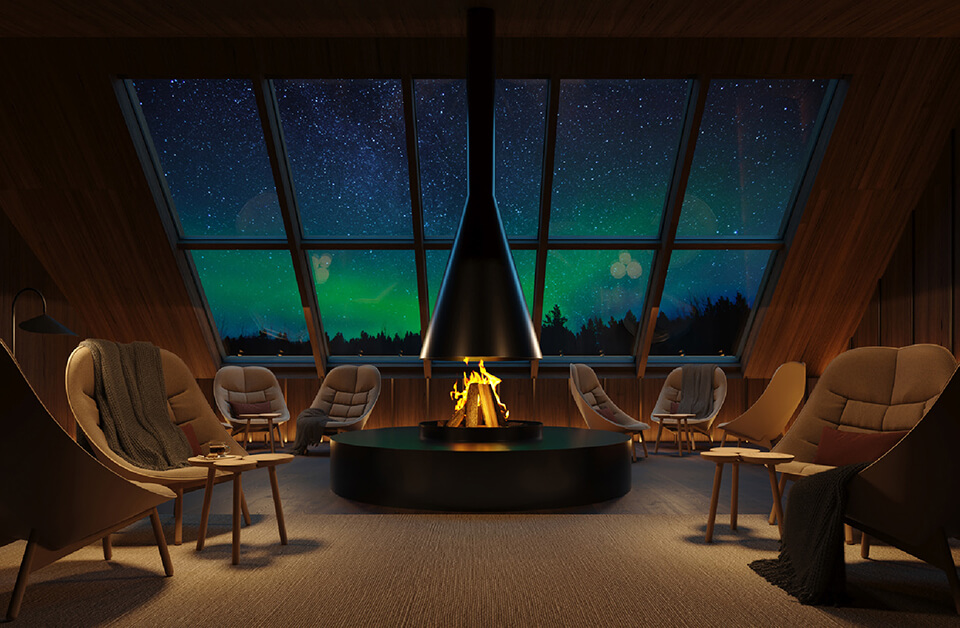 Rokua Suites provides two multipurpose premises: Aurora Lounge and Zen Lounge. The premises can host different kinds of events and occasions, thanks to which Rokua Suites can provide its customers with a wide range of additional services.
Sustainable and finalised concept
Modular
and flexible
Modular structures and spatial clarity are a brilliant starting point when you want to conserve the nature on the plot and minimise the duration of the on-site phase. In addition, construction can take place flexibly during autumn and winter because the modules are built in a dry indoor environment. High-quality fittings and cutoff walls add a warm wooden atmosphere to the apartment.
Minimised
carbon footprint
Timber construction and, especially, using CLT turn the building into a carbon sink as the structures sequester carbon for the long-term. Rokua Suites uses solar and geothermal heat. Smart lighting and water and air conditioning technology allows for optimising the circumstances in the apartments according to use and cut water consumption by 95% on average. Stormwater is directed back to nature with absorbent weepholes. Natural conditions surrounding the building will remain as untouched as possible.
Effortless to execute
and comfortable to visit
With the pre-planned concept, contracting and funding model, Rokua Suites is set to be built among nature almost unnoticed. Flexible spatial solutions that can be expanded effortlessly as well as atmospheric shared facilities enable spending time with your loved ones. Beautiful wooden surfaces and high-quality natural materials add a final touch to a peaceful and beautiful holiday experience.
We are currently raising funds and seeking partners for a company to be established to execute the project. The goal is to kick off the construction in 2021.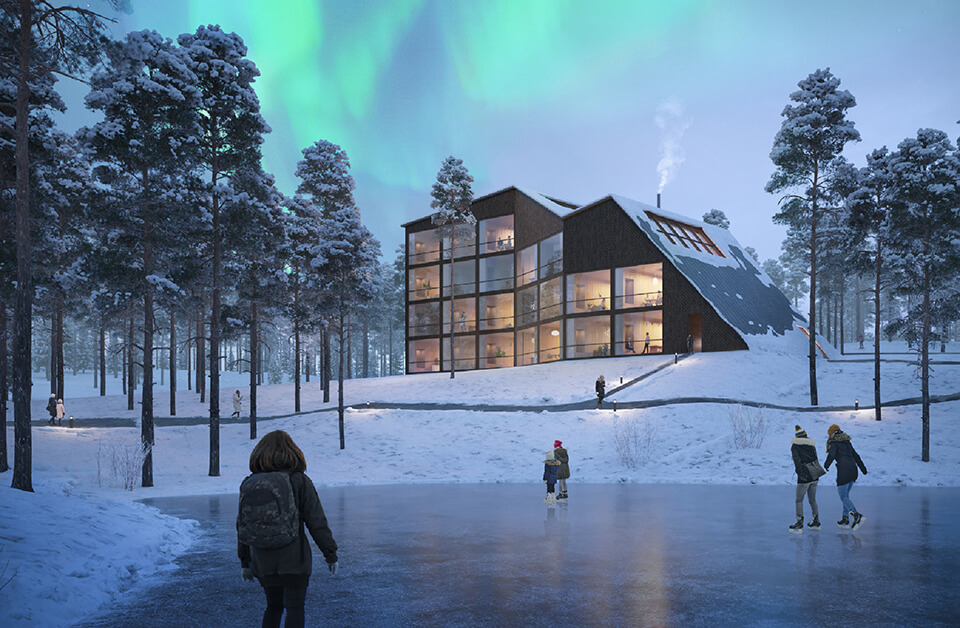 A dream comes true – easily.
Contact us!
Other examples of our projects